Srikanth Gaddam
Srikanth Gaddam is the President & CEO of ERP Analysts, Inc., and brings in over two decades of experience into Information Technology domain.
He is a visionary leader and seasoned entrepreneur, having launched four successful companies within the last 20 years and has extensive demonstrated experience in Operations / Sales / Marketing / R&D / Domestic / International and entrepreneurial experience in planning, developing, and implementing technology solutions aimed to achieve cross-functional business objectives.
Mr. Srikanth
attended the Harvard Business School for OPM program besides receiving an Executive MBA from The Ohio State University's Fisher College of Business and published his first book, titled "
Roadmap to Success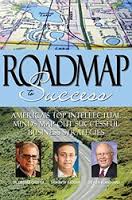 "and recently published the Book, titled "
Destination Success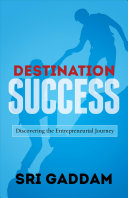 Destination Success: Discovering the Entrepreneurial Journey Book by Sri Gaddam
Book by Sri Gaddam
Did you like this book?
Destination Success is a fable told for anyone that wakes up, and heads to work wondering if there is more to life. Do you feel professionally unfulfilled? If you do, you are not alone. There is an army of people that look and act just like you. ... Google Books
Originally published: 15 August 2017
Author: Sri Gaddam
".
Kancherla Kiran Kumar
Kancherla Kiran Kumar, Director and CEO of ERP Analysts (INDIA) Pvt. Ltd. has 21 years of experience into Information Technology domain as an entrepreneur.
His ambition to see himself as self-employed and create employment never allowed him to rest in peace; this made him start ERP Analysts (INDIA) Pvt. Ltd., in Hyderabad, a city known for its software resources, with an objective to providing Custom Back-office Services to his counterpart in North America - rationale being Revenue Accounting Services, HR Services, RPO Services, IT Help Desk Services, Technical Proposal Writing Services, leveraging the ITES environment. Eventually, the company strengthened and started providing IT Solutions majoring in Enterprise Resource Planning, Implementation, Upgrade & Support, specializing in PeopleSoft and Oracle domain.
Mr. Kiran holds a Master's Degree in Business Administration from Osmania University, Hyderabad and a Master's Degree in Information Systems from Central Queensland University, Australia.
---
Naveen Alagapally
Naveen Alagapally, is a Director of ERP Analysts (INDIA) Pvt. Ltd.
An IT Professional with over two decades of experience which includes 17 years into PeopleSoft Technology. His expertise includes (but not limited to) various implementations, customizations, training and post implementation activities. He is exposed to best practices of business re-engineering holding various roles as Program Director & Project Manager.
Naveen holds an Engineering degree in Electronics & Communication.
---
Kondakindi Ranjith Kumar Reddy
Ranjith Kumar Reddy Kondakindi, is the Director of ERP Analysts (INDIA) Pvt. Ltd. brings in over 13 years of hands-on, progressive experience in IT Staffing Sales and human resources domain and currently working from onsite.
He holds a Bachelors Degree in Chemical Engineering from JNTU, Hyderabad..